Spady Youth Experience The Happening: A Theatrical Mixtape, Volume III
Spady Cultural Heritage Museum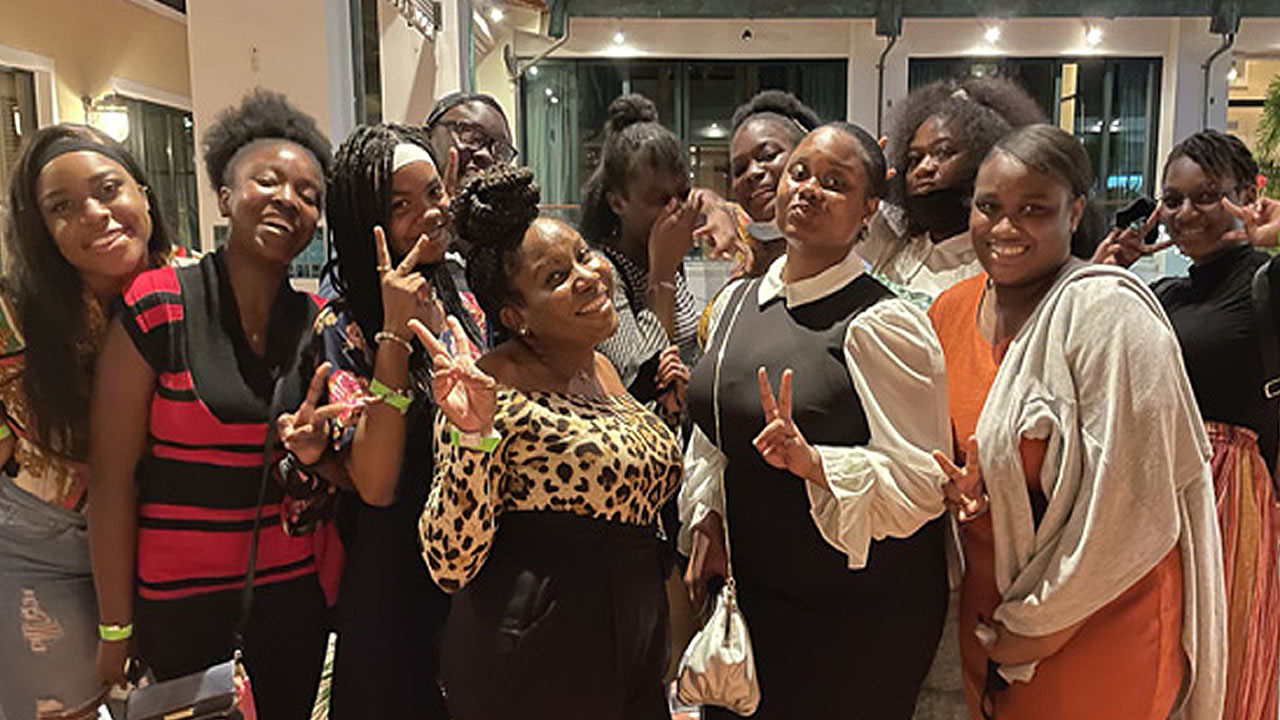 Published: Delray Beach, Fla. – October 16, 2021
Spady Youth Experience The Happening:
A Theatrical Mixtape, Volume III
At the Spady Cultural Heritage Museum, our youth are everything.
Exposing them to their culture, history, art and legacy is a large part of our mission. So, it was "mission accomplished" on October 16, 2021, when 10 young women experienced "The Happening: A Theatrical Mixtape, Volume III" at the Broward Center for the Performing Arts and walked away inspired.
Playwright, director and longtime Spady Museum partner, Darius Daughtry, founder of Art Prevails Project, took the audience on a journey through the black woman's experience with love, oppression, misogyny, racism and ultimately, self-love.
The Spady Museum is proud to introduce our next generation of leaders
…to the many forms of artistic expression available to them. Here is what they had to say after watching
"The Happening: A Theatrical Mixtape, Volume III"